You're invited to an evening of conversation and connection with HerMD, Origin, and The Flexible Neurotic! During this exclusive live podcast recording, we discussed the mind-body connection and importance of care from head to toe, including pelvic floor therapy and counseling at every stage of life, from pregnancy through menopause.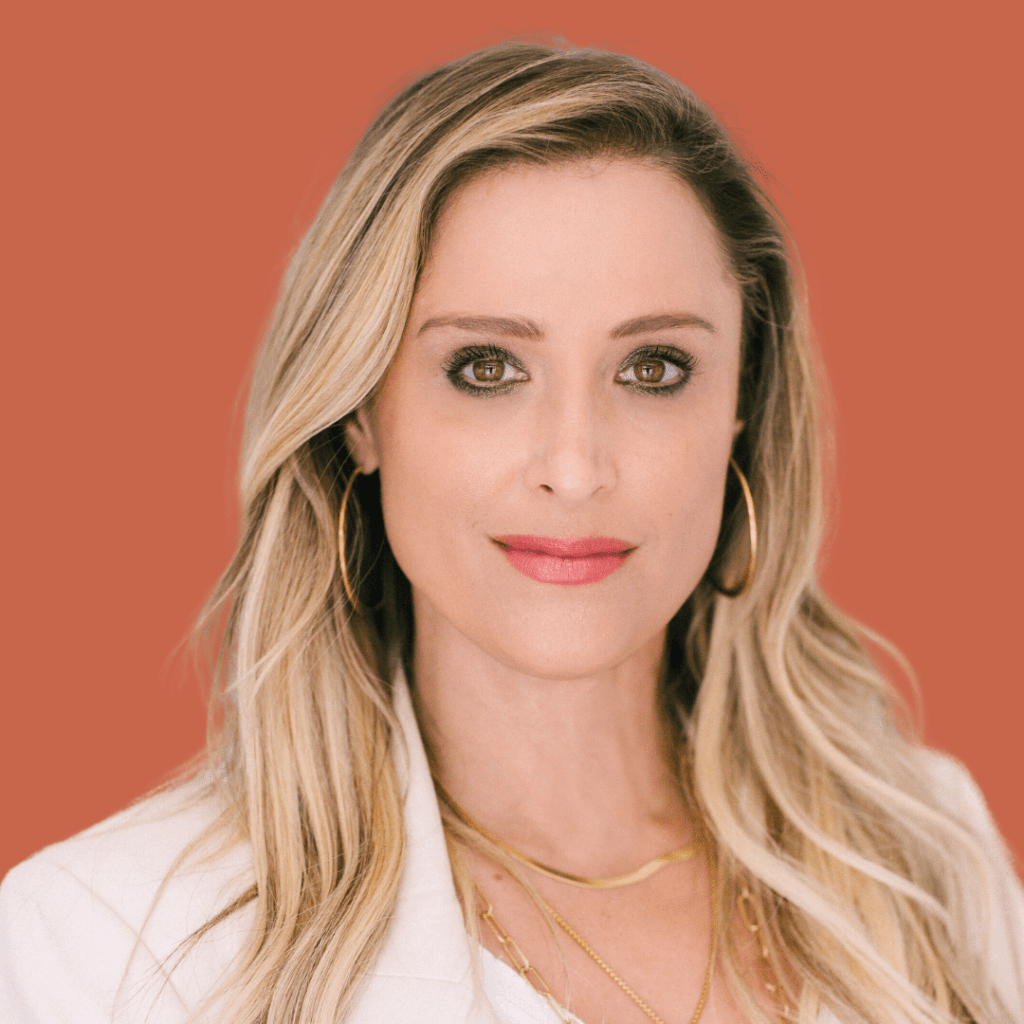 Speakers
Dr. Sarah Milken, The Flexible Neurotic
Dr. Sarah Milken is the creator and host of "The Flexible Neurotic," a podcast centered around self-reinvention, personal growth, and normalizing midlife.
What does Flexible Neurotic even mean? Sarah is an expert at curating information, asking profound questions, and inviting others to take small steps to join her on this journey. In Sarah's view, this stage of life is not a midlife crisis; it's a midlife remix. This podcast openly explores the "midlife itchies,"…as Sarah calls it.
An early adopter of the podcast scene, Sarah has amassed a dedicated listener base and is currently ranked in the top 1% of podcasts. She has garnered a significant following of 45.5k followers on Instagram after being a "social media virgin" only 2.5 years ago. Her dedicated and engaged community on both platforms are women in midlife seeking answers on their "midlife self-expansion journey."
Sarah graduated from the University of Pennsylvania with a degree in communications and received her PhD in Educational Psychology at the University of Southern California- and taught in the graduate school of education at USC.
Carine Carmy, Co-Founder + CEO Origin
Carine is the Co-Founder and CEO of Origin. She has focused her career on increasing access to products and services that unlock human potential, from consumer healthcare to 3D printing. Carine's passion for women's health started in her early twenties, when she experienced painful sex for years and was unable to find treatment that worked. She is honored to be able to work at the forefront of a major cultural shift to help women feel their best.
Dr. Michael Krychman, Board Certified OBGYN and an AASECT Certified Sexual Counselor and Supervisor at HerMD
Dr. Michael Krychman specializes in menopausal health, hormone therapy, sexual pain disorders, vulvar disorders and loss of libido, chronic medical illness, and medical devices and their impact on female sexual function. He has been featured by several national shows and publications, including The Today Show, US News, and World Report, in The Wall Street Journal, The New York Times, and Health Magazine. He has been named a Top Orange County Physician of Excellence by Orange Coast Magazine in Survivorship, Sexual Medicine, Vulvar Care, and Menopause for the last seven years.