"I don't want them to be invisible anymore."
Dr. Somi Javaid is talking about women. Her patients, and the millions of others who are dismissed by the healthcare system.
As a gynecologist, she heard numerous stories from frustrated patients who felt uncomfortable sharing personal details with their doctors and whose complaints went unheard. She believed women needed a safe place where they felt empowered and educated about their choices and even their own anatomy. Since it didn't exist, she created it.
---
The HerMD Difference
HerMD is paving a different path from the past. A path where deeply personal concerns are heard and understood with compassionate communication. Where a patient's entire experience feels more like visiting a close friend's house than a doctor's office. Where patients are treated as a whole person. HerMD is healthcare powered by women. We take the time to listen so that together, we can determine the best evidenced-based solutions for you to achieve better outcomes and maximize confidence, inside and out.
Inclusion
At HerMD, we adopt an intersectional framework, one that examines the interplay of how factors such as race, culture, ability, gender, age, and economic status shape the health journey. Doing so promotes a de-stigmatized environment and safe space, one where you can feel included and have all of your needs addressed, no matter how personal. We strive to empower and educate all communities and persons, notably the underserved in healthcare.
We Welcome our Queer Community
We understand that queer women, trans, and non-binary people face disproportionate barriers to healthcare access. At HerMD, we take the time to listen to each of our patient's unique needs, including gender-nonconforming persons. We partner with every patient to formulate a treatment plan that fits their individual needs, and, if together, we determine formulating an optimal treatment plan will require the specialized care of an external provider, we will facilitate a referral to our trusted network of providers. We remain grounded in our mission to improve healthcare access through education, advocacy, and offering exceptional care to all persons. We thank you for trusting HerMD with your care, and we look forward to partnering with you to strengthen the LGBTQIA+ care ecosystem.
Values
At HerMD, our values are more than words: they are the principles that guide our actions and behaviors each day. We embrace these values as part of our commitment to providing exceptional healthcare, as these values promote a healthy environment for both HerMD staff and patients alike. We regularly expand on what it means to be kind, brave, communicative, passionate, patient-centric, innovative, and empowering because doing so ensures our constant growth and ability to deliver exceptional care. Our commitment to caring for you starts by embracing these values and maintaining the highest professional and ethical standards.
Our Mission
To empower patients with access to the healthcare they deserve so they can live their best life.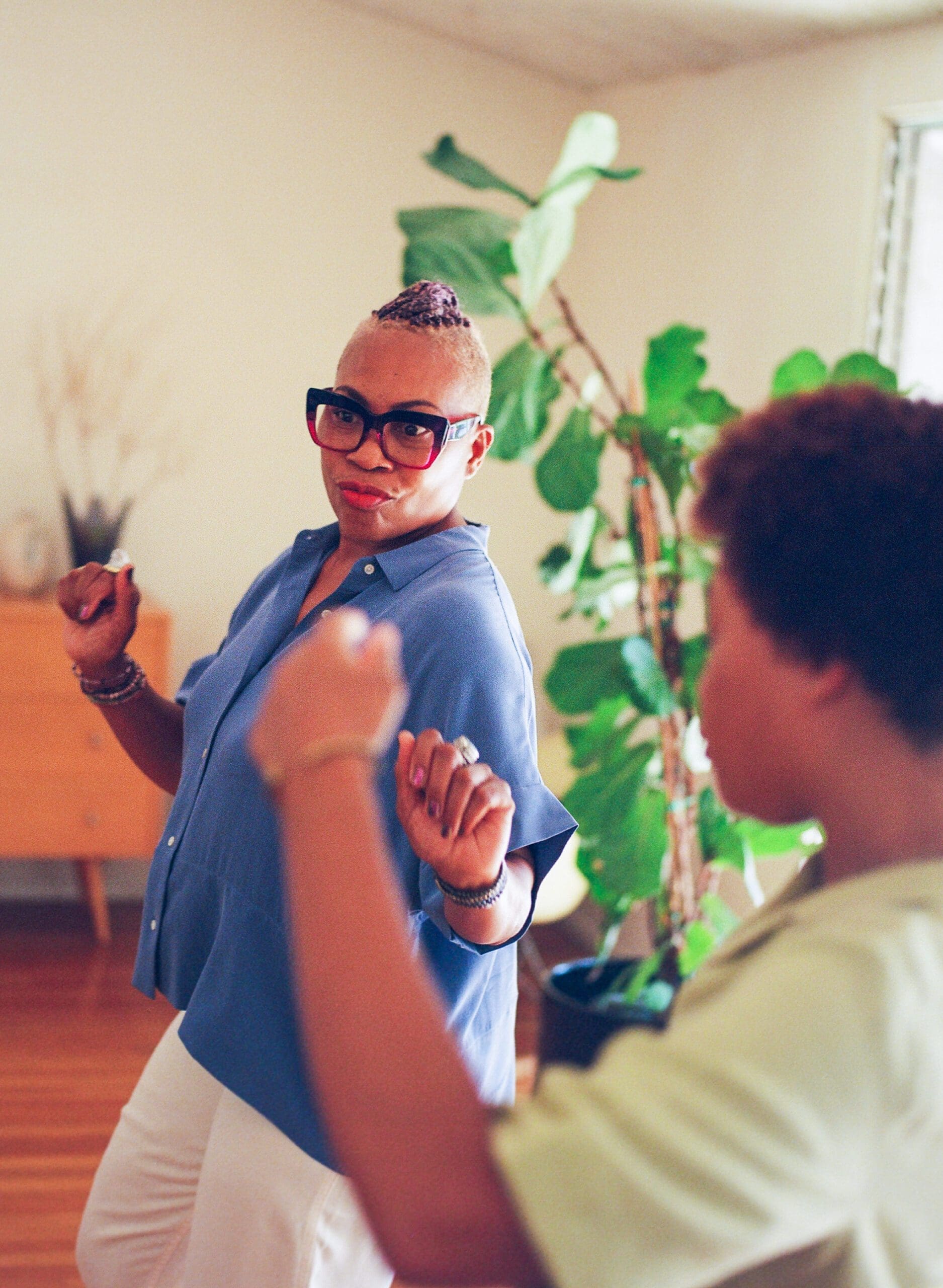 Meet the women who are revolutionizing women's healthcare.